Revolutionary Home Brain Training for Children with ADHD
Cognitive Assessments for ADHD
Every click in every game and assessment collects data in real-time for comprehensive progress reporting on your child.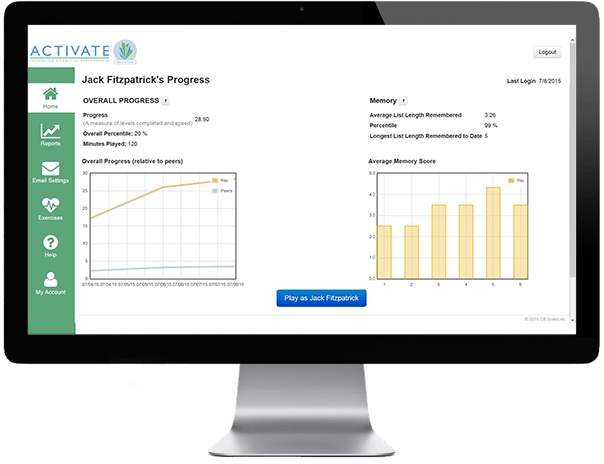 Cognitive Assessments Show Measurable Growth for Your Child
The easy to use Parent Portal shows real-time data on your child's progress. Data is collected from both the gameplay and cognitive assessments based on recommendations in the NIH Toolbox™ and cognitive research literature that come with ACTIVATE™. These built-in data collection points reduce stress and anxiety about test performance, promising honest and uncompromised results.
Comprehensive written reports that summarize your child's performance, with details about progress being made, can be downloaded after set periods of game play.
You can be automatically notified about your child's accomplishments – as well as about areas of concern – by setting up customized email notifications. This gives you moments to celebrate with your child as well as timely alerts about areas you can provide more support.
All of ACTIVATE™'s advanced cognitive neuroscience based cognitive training and assessments have been proven to be fundamental in helping children develop their cognitive abilities. It has special features to help children with ADHD and other learning disorders by giving caretakers and educators the best ways to find strategies to help. Together, we will make great strides that will lead to your child's success not only at home, but in school and other social environments.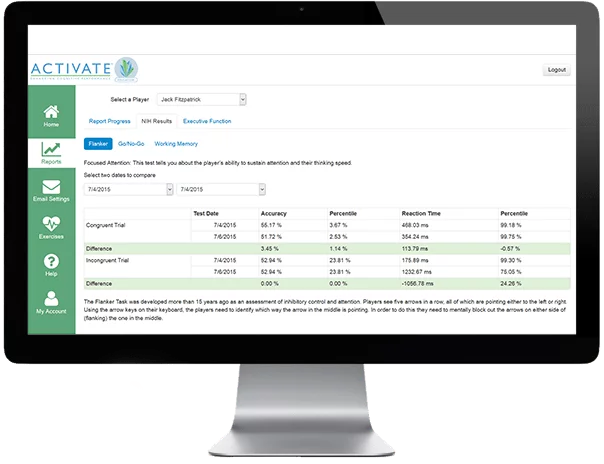 ACTIVATE™ builds in four key cognitive assessments based on recommendations in the NIH Toolbox™ and cognitive science research literature.
Your child takes these assessments at the beginning and end of their training course.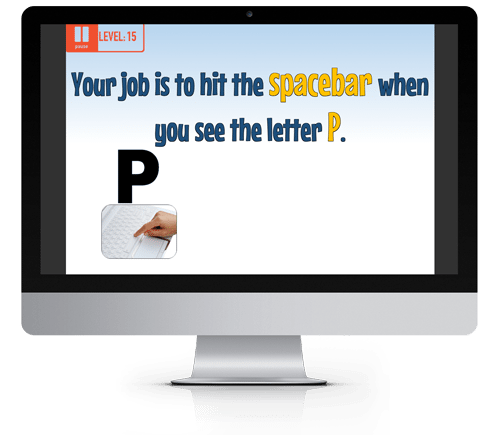 Tests inhibitory control and attention. In other words, being able to block out distraction to focus on the task at hand.
This assessment measures the strength of the child's ability keep and hold information needed to perform any given task.
This assessment is a simple and fun test of speed of information processing, inhibitory control and cognitive flexibility.